Stuck? Dreading Sales? Needing more Clients
& Cashflow and not sure where to turn?
I'm Kate Hore-Lacy and I can help
Also Known as "The Sales Yogi" I'm a Sales and Mindset Mentor Who (Unlike many Coaches) I Don't Just Ask Questions – I GIVE You The Answers – And We Work FAST So You Bust Through Your Glass Ceiling of Earnings and Create the Business Success you Dream Of!
I'm an Award Winning Sales Coach and Mindset Mentor but I'm not just that…
I'm a Business Intuitive & Creative but I'm not just that…
I'm your Accountability Partner, your Cheerleader and your Ass-kicker – but I'm not just that.. I'm all of that – my Superpower is raising your confidence and giving you everything you need (and nothing you don't) so you get you Further, Faster with more FUN!
I've studied the Psychology of Sales and the Science of Persuasion for countless hours so you don't have to. I've coached over 100 entrepreneurs and just been named LinkedIn Sales Star, I'm the Creator of the LinkedIn Lead Generation Summit and the Founder of the acclaimed Sales Success Bootcamp which is the unique mix of one to one mentoring along with FOUNDATIONAL sales and lead generation Skills.
It's time to end the addiction to struggle and implement the best ways to attract clients and inspire them to say YES – without feeling inauthentic, out of integrity or Salesy, so you can grow a 100K -$1,000,000 business – doing what you LOVE with clients who love you back!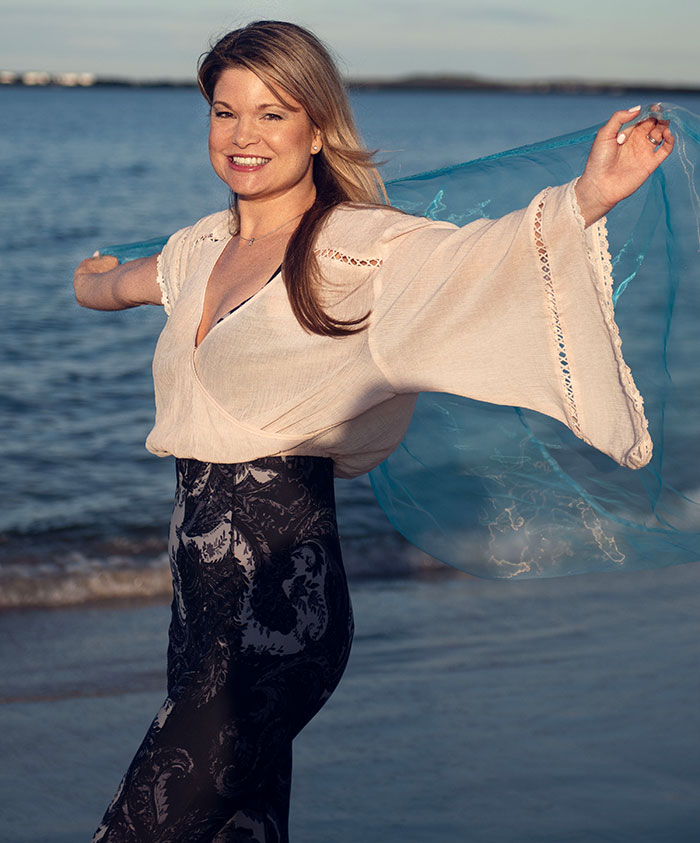 Join here to get your Sales Makeover Tool kit so you can begin to
increase your sales and wealth today
Something you may not know about me. I was GREAT at sales (when I worked for someone else) but when it came to my own business… I struggled.. seriously! I made ALL the mistakes. I gave away TOO much value on each Sales call – so they had 3 months worth of action to take without needing to work with me.
Because I SELL Sales Training I DID NOT want to "sell" to them – I was terrified they'd see right though me, judge me and think I was all about the money. Which I was anything BUT! I wanted to help people and I was good, and I just wanted them to say YES. And sometimes they did. But a lot walked away – and I found myself struggling. Not earning enough for the work I was putting in. Wondering if I really had "what it takes".
Everything changed when I let a struggling business owner walk away after giving me a simple objection. And I had that sinking feeling that she'd go broke without my help. I really felt like I let her down. So I invested in myself – and did the Shadow work that enabled me to stop sabotaging myself. And I developed a win/win, simple to use Framework – that enabled me to FILL my business to the brim with grateful clients.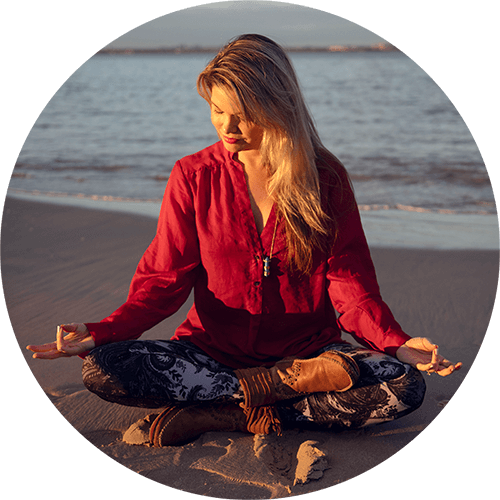 Using The Sales Success Framework you'll NEVER have to compromise your integrity. And the more you get to know me – you'll know my word, my truth and my integrity is everything!
And yours should be too. After all We want a world we are proud to live in. And WE are the helpful, the good, the kind, the givers.
My mission is to empower Good people to be GREAT! And the only way they can do this – is to learn the art of persuasion and use it for good. As no-on can do their best when they are wondering how to make rent or pay the mortgage. You deserve success.You do. You deserve to impact the lives of millions. And you can. BUT you need to learn to Sell.
BUT THE GOOD NEWS IS>>>>It doesn't take long to learn! And get real results you can bank! And feel exited that you're "getting it now" and beginning to actually ENJOY the process!!
Joanne Foster
Phone: 0433 827517
From the very beginning Kate helped me see the value in what I am providing and for the first time in a long time, confident about myself and my business.
Kate's Course helped me to finally break through the fear and face my "sales phobia" with ease. Well, ok, not ease, but definitely with less fear and lots more confidence in my approach. And as I started to see results, my confidence grew – just like Kate predicted!
The Sales Training was only part of what I gained from Kate. She oozes confidence and I came off every call on a high after speaking with her. She has always been very supportive and made herself available whenever I needed some reassurance or extra guidance.
Since the training I have sold some major packages and my business is now financially viable. This is all down to Kate's strategies and coaching. For the first time I feel like I am actually moving forward and not stagnating – and it feels good – thank you so much Kate!
Sandra Greenberger
Owner – Leskes Jewellers.
Just WOW! Kate's techniques have allowed our team to sell without even really selling and her advice is thorough, simple and works.
Kate was thoughtful about "our business" not any generic business, she was patient and her explanations weren't difficult to implement, I would absolutely recommend working with Kate – A "close" Kate taught us works every single time.
She has also provided us with a clear strategy moving forward which importantly, we can measure and see.
I had previously paid a business mentor $500 per hour and never felt I got anything more than common sense. With Kate – a one off investment has provided us with powerful selling tools that work.
Jane Tiggerman
Little Latte's
Kate has a unique ability to help you learn new sales techniques and to put them in to practice and start achieving results. Whilst working with Kate I have secured a major "sponsor" for my website based business, it was Kate's initiative to call this major advertiser and approach it from a different angle and I am thrilled that it was successful.
Kate has not only assisted me in sales but her methods have also flowed into other areas of my life, an example is having lost 5kg in the time I have been working with her.
Kate has taught me some invaluable sales skills and she has helped me gain the confidence to use them
Thank you Kate!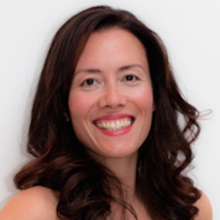 Kate is exceptional at sales! She has a refreshing approach that allows you to be 100% authentic and sell in a way that leaves you feeling comfortable and not pushy at all.
The first time I used one of her 'closing' approaches I was able to sell a high-end package on the spot during a sales conversation! As-well as having all of the sales tools, objection handling and closing approaches to get fast results, Kate is such a wonderful teacher and has a very nurturing approach. She is a joy to work with and is always there for you ready to answer any questions and to help you overcome any blockages that are standing in the way between you and selling your business.
I would definitely recommend every entrepreneur who is lacking confidence in their sales approach work with Kate; she will take you from someone who hates sales into someone who actually enjoys the process!
Rebecca Fisher
Clearly Creative
Phone: 0417 099 726
Business has been going really well since Kate's sessions. I have been flat out literally since we got off the last phone call. Which is fantastic! I have hired a casual designer (tick off the list) who works from her own home on a project basis.
I had some fairly sizeable fears about whether I belonged in a professional position, which made me feel as though I was a child playing at grown up games. Kate's tapping approach to clear blockages works amazingly.
With each session I noticed my confidence growing and my business is now much busier. It was a wise investment, the confidence and knowledge I gained while working with Kate has already paid for itself.
Evette Henderson
Oz Casting
www.ozemag.com
I initially had hesitations to signing up for the course – wondering if it was worth the expense. I now feel it was totally worth every dollar and more! Since working with Kate I have developed an ease in my sales conversations, I am engaging with my prospects more and am attracting better quality leads. At first I wasn't sure how Kate would handle me, as I felt she had a natural flair for sales but she taught me some very valuable lessons that I could only have received from this kind of formal training. She has raised my standards and shifted my mindset. I would absolutely recommend working with Kate.
If anything I'm only sad that it's finished!
Kate was my sounding board, the voice of authority and the master of "Sales Womenship" the doctor ordered. THANKYOU!
Genevieve Messenger:
Sacred Women's River Retreat
When I started my spiritual retreat for women, I went into it intuitively without a sales plan. When I met Kate I was ready to give up, as I had was at a loss to how to promote it or turn any interest anyone had into a commitment. Kate's razor sharp intuition, completely getting what I was trying to achieve; and simple but powerful sales tips, aligned me back into my heart and my purpose and gave me the confidence to move forward. Now I have just completed a powerful retreat that changed women's lives.
I've met a lot of coaches but Kate zoned in on the issue, gave me back my confidence and helped me achieve an incredible result.
Libby, Rivmedia
Design & Branding Solutions
Phone: 0458 787 316
The value I got out of my Sales Coaching with Kate exceeded my expectations after just the first phone call.
I was in a bit of a slump and the guidance and advice Kate gave me not only revived my motivation but gave me confidence in the potential of my business again.
I now have clear and set objectives and have been given the tools I need to reach them. I know I have also found a valuable mentor to help guide and inspire me on an ongoing basis.
Into your Sales Conversations  to Close More Sales
One weird question to get them to Sell themselves
Never fell "Salesy again"
Avoid … "I want to think it over"